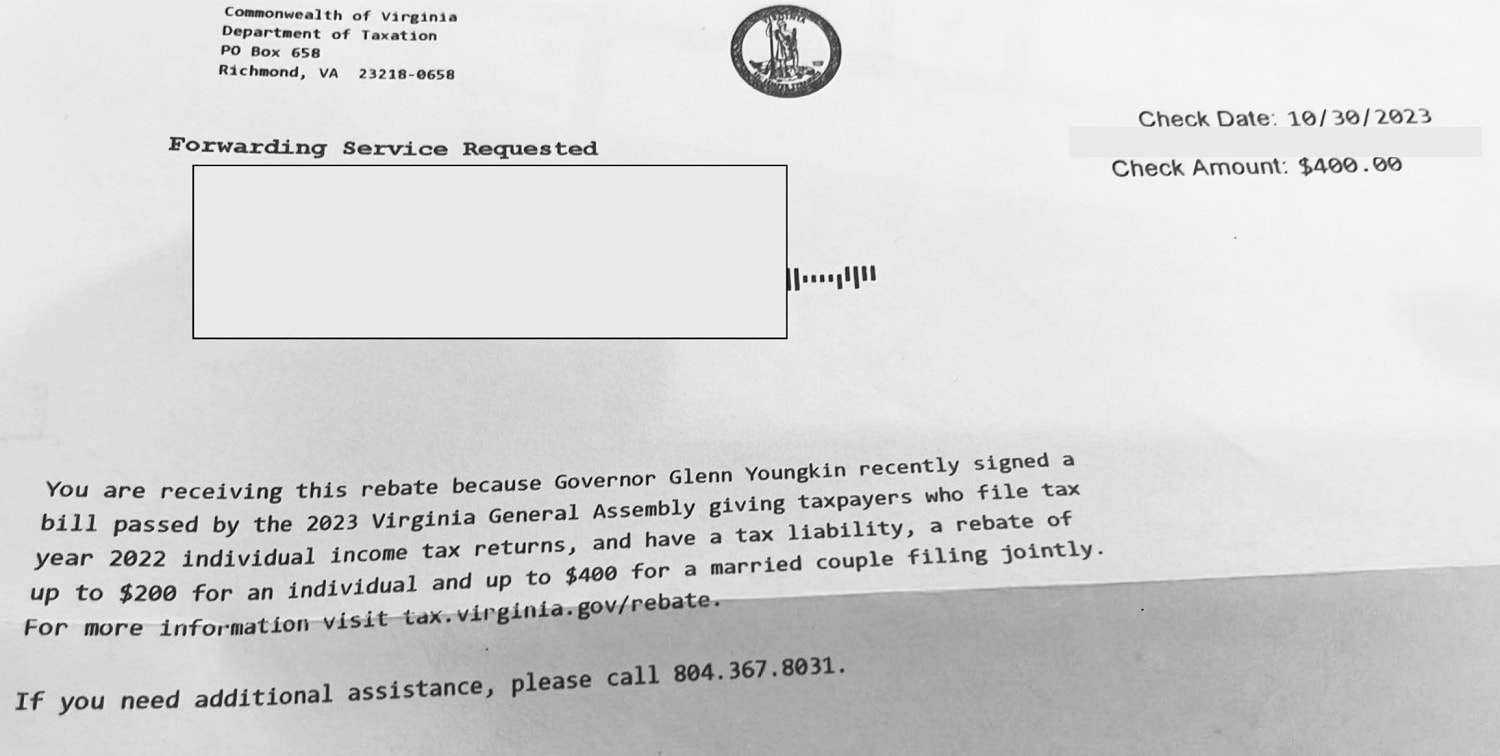 The state of Virginia is sending out tax rebate checks to qualified residents, just days before the state's 2023 General Assembly elections.
On Sept. 13, Republican Gov. Glenn Youngkin signed the state budget into law. Included in that budget was a one-time tax rebate for individual and married Virginia residents who filed their 2022 income tax returns and have a tax liability. Qualified residents receive $200 if they filed individually, and up to $400 if they filed jointly.
On Oct. 25, more than a month and a half after the bill was signed into law, residents started receiving their rebate checks. And every day this week, the checks have been continuing to arrive to homes across the Commonwealth. Youngkin said at an event last week in Arlington that the rebate checks are being processed in the order in which residents filed their taxes.
The checks, according to Virginia residents who have received them in the mail, are being sent with a note that specifically credits Youngkin for the money, telling the taxpayer they are "receiving this rebate because Governor Glenn Youngkin recently signed a bill passed by the 2023 Virginia General Assembly."